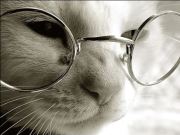 MEOW MIX - "OVER THE HILL"
Celebrating Mountain Day Once!

Hosted by Ferosha Titties! REAL BIG!

With Co-Hostess Ginger Snap!

Accompanied bi DJ Jezza!

With Fabulash Lighting bi Philliz Navidad!

Drink specials from 10-12!

Pre-show with Sparklez, Rica Shay & Big Dipper @ 10:30!

Main show starts at 11...ish!

Performances sponsored by...

Ferosha Titties
Ginger Snap
Bearonce' Growles
Go Go Cub Growles
Plus One Growles
Barbie Milk
Flynn Witmeyer
Jazzmine Diamond
Gem N'Aye Gynger Dilemna
Lollipop Deluxe
Ruby Blue Gender Bender
Effervescence Jackson
Anna Warhola
Stephen Camarota
Mama Dora

Asa Woo!

Sav Blanc!

Meow.

The Stud


399 9th St.

Tuesday Dec 11, 2012
10pm-1am